Our pick of the Best Vegan CookBooks in the UK
Cook delicious vegan meals with these great cookbooks
Moving to a completely plant based diet can be a challenge for some, mainly when it comes down to what to cook. Just because you are vegan, doesn't mean you can't create wonderful, delicious meals.
The following cookbooks have been chosen to help you become a master of the kitchen, dominate the dinner plate! You will be hosting dinner parties for all your vegan mates in no time. Discover a new world of delicacies and learn how to replace common ingredients such as eggs in your cooking.
Anyway, let's get straight into our vegan cookbook comparison and reviews. In our opinion, the best vegan cookbooks in the UK are:
Best Vegan Cookbook reviews 2021
BOSH!: Simple recipes. Unbelievable results. All plants. The highest-selling vegan cookery book ever.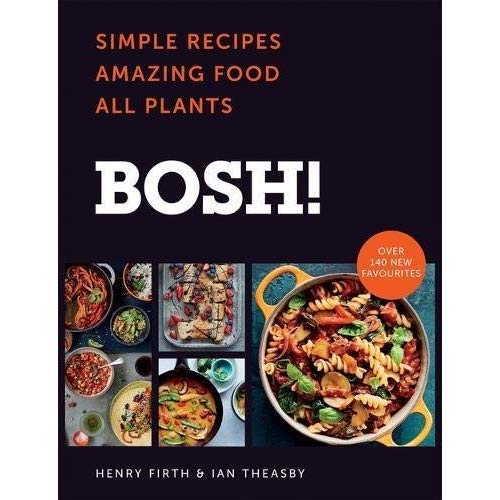 Winner of the Lifestyle Non-Fiction Book of the Year award at the British Book Awards 2019!
Packed full of over 140 quality vegan recipes, it's no wonder this book is rated so highly. BOSH! guides you on a culinary aventure turning simple plant-based foods into delicious meals.
You don't need to be a master chef to follow these recipes, Ian Theasby and Henry Firth from BOSH TV will provide all the necessary guidance. With a following of over 1.5m on Facebook, Ian and Henry have been regarded as the "vegan Jamie Olivers" by The Times.
The book covers everything from their favourite breakfasts, party meals, scumpious dinners and most importantly dessert!!
Features popular meals such as Creamy Mac and Greens and the World's Best Pesto Lasagne 
Pages: 288
Recipes: 140+
Featured as number 1 on our best vegan cookbook list