As a coffee lover, starting your day with your favorite cup of delight is the best way to wake up your brain from the sleepy mode. Black coffee is not something that most of us like to have an early morning. Even the hard-core vegans and lactose-intolerant folks would like a creamier version of the beverage unless you are a die-hard fan of coffee without milk.
Have you chosen to go on a plant-based diet or got allergies to dairy products of late?
You might be tempted to try all the non-dairy alternatives to get you to the traditional taste of the coffee. Do not waste your time and money in trying all the alternatives. We have put together this informative guide on the best vegan milk alternatives that will help you choose the right variety.
In this article, we will examine some of the leading alternatives and how well they blend with coffee to give you that perfect cup. The ability of non-dairy milk to produce foam when steamed is what decides its compatibility with coffee. Adequate protein content in the milk will give you that creamy foam that is ideal for Latte and Cappuccino.
Oat Milk has become of the strong contenders for the best non-dairy milk. A combination of oats, water, and canola oil is what goes into making oat milk, which is as good as your dairy milk. It might eventually become a strong rival to traditional dairy milk as you get the same richness and wholesome milk with less fat and a host of health benefits.
Smooth texture and incredibly creamy taste are what make it a popular choice among coffee lovers. Oat milk though low on protein, can produce the required foam to give that wholesome feel to Latte. 
Soy milk is quite popular in the plant-based diet regime. You might also come across quite a few coffee shops that serve the coffee delight blended with Soy Milk. Easy availability and comparatively lower prices make it a more preferred option.
Soy milk has a good stretch, which is why it can give you the same creamy texture and smoothness to your favorite beverage. It is also known for its neutral taste, but the slightly nutty flavor does not go well with everyone. It also tends to split or curdle easily when mixed with hot coffee. Best would be to pour warm soy milk to the coffee slowly.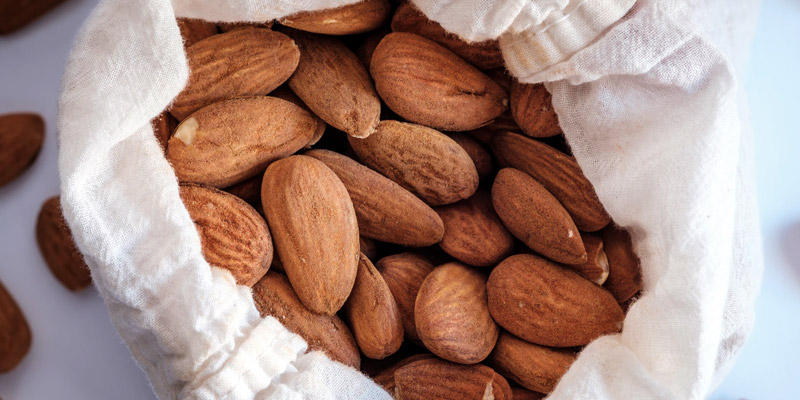 Almond milk has been a savior to moms whose kids suffer from lactose intolerance. It is as wholesome and nutritious as dairy milk. The fact that it comes both in sweetened and unsweetened varieties and many flavors makes it an attractive alternative option to traditional dairy needs.
You can make your cup of coffee delicious and creamier, provided you take care while adding milk to hot coffee as it tends to separate when heated. Always avoid pouring it directly onto hot coffee, rather warm the milk and slowly add it to coffee for a smoother version.
Foaming this milk will give a silky texture to the foam on top while you might get annoyed at the watery texture towards the end of the cup. It is also an expensive option when compared to the two former varieties.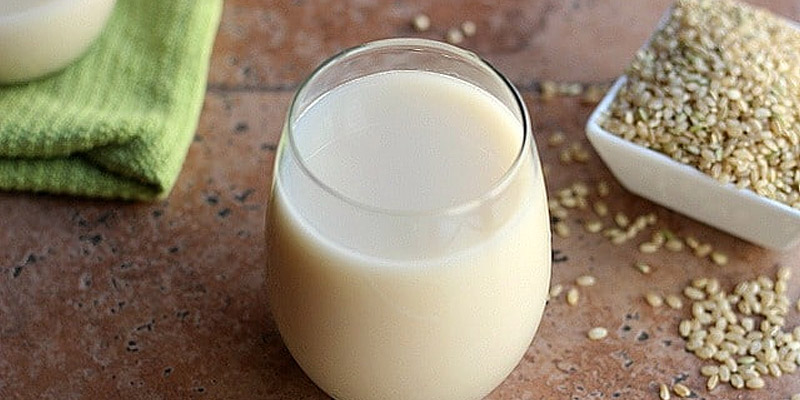 Coffee drinkers with nut allergies and lactose intolerance turn to this variant of plant-based milk to make their beverage taste better. That fact that it is nut-free and neutral in taste makes it the preferred option among people prone to allergies.
When mixed with coffee, it is sure to get you the strong aroma and taste. However, the lack of protein in it makes it the least preferred option when it comes to Latte or any other creamier drinks.
is yet another alternative that will give you creamier texture and smoothness but can also end up burning a hole in your pocket, is you are a regular coffee drinker.
Cashew milk from the stores often does not match up the taste of home-made varieties, which is a costlier option. It adds a slightly sweet taste to your coffee but does not leave you with a strong nutty flavor. Though you can make good foam with this milk, it is less dense and soapy.
Compare the costs and benefits of producing your home-made version of cashew milk before choosing this option.
You can choose from these top 5 alternatives non-dairy milk based on your preferences; all the options more or less are sure to give you the same satisfaction level as you dairy-based milk. For a healthier option, you choose oat milk, which is both wholesome, has great fiber content, and also low-fat content.